Updated 07/03/19: Now that WWDC is over, we don't expect another Apple event until September.
Apple doesn't often participate in big industry-wide events like CES or E3. The most valuable company in the world holds its own events, thank you very much. Several times a year, Apple invites the press and industry professionals out to a theater to hear all about its latest products and services. Apple calls these "Special Events," and streams them online to its millions of fans.
There's also WWDC, Apple's Worldwide Developer Conference, a multi-day event in the middle of the year focused on sessions for developers, helping them make the most out of the latest Apple tools and products. It kicks off with a big keynote that serves to announce new products (typically the latest versions of iOS and macOS, as well as a few hardware products).
Apple usually announces the exact dates of its special events only a couple weeks in advance, but it tends to hold events at similar times from one year to the next. Here's a list of the remaining events we expect Apple to hold in 2019, and what we expect it to announce there.
iPhone Special Event: September 2019
For the last six years or so, Apple has announced the new iPhones at an event in the first half of September. The new iPhones typically go up for preorder shortly after, and ship to stores and customers in late September or early October.
Since its introduction in 2014, Apple has always revealed the new Apple Watch at its September event, too. The first Apple Watch was available the following year (2015), but every other model went on sale in the September in which it was announced.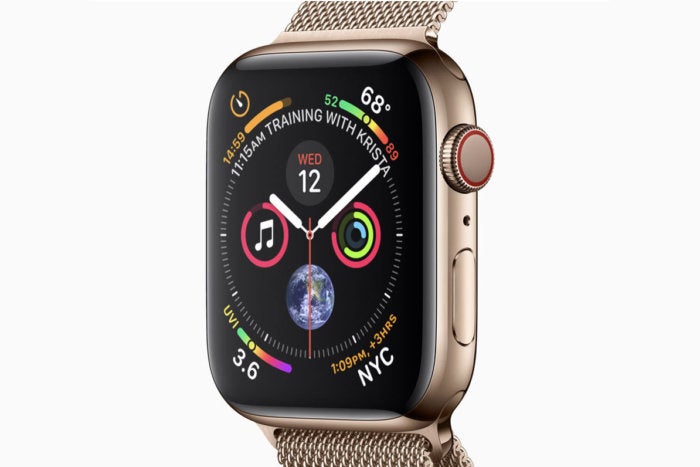 There are no reliable rumors that would lead us to believe that Apple would stray from this pattern in 2019. So expect new iPhones and a new Apple Watch at an event in the first two weeks of September.
Apple has two new services set to launch later this year, too: Apple Arcade and Apple TV+. The September event is where we will probably get our first real good look at the initial content lineup for each, along with pricing and perhaps an exact launch date.
Final event of the year: October 2019?
Apple often, but not always, holds one last event for the year in the second half of October.
It's an opportunity for the company to reveal a few products that will ship before the holidays without crowding them into the September event or WWDC, both of which tend to be packed.
The products announced in October can be anything. In 2018, it was a new MacBook Air, a new Mac mini, and all new iPad Pro. In 2016, it was a MacBook Pro. In 2014, we got several new iPads and the 5K iMac.
Apple sells more products than ever before, and October is still a long way away. We'll have a better picture of whether or not the company will hold an October event, and what it might announce there, as the 2019 rolls on.
This story, "Apple's event calendar: When is the next Apple event?" was originally published by Macworld.