In a market dominated by vendors like Amazon, Microsoft and Google is there room for startups?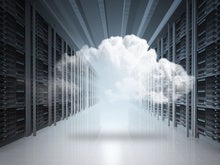 Many entrepreneurs and investors believe so. I've been interested in what it takes to start up a business in the uber-competitive cloud computing market. To help explore the issue, Cloud Chronicles visited ClearSky Data in downtown Boston to chat with co-founder Ellen Rubin – a cloud industry veteran and three-time entrepreneur – to talk about what Clear Sky is and how it competes.
This story, "Video: What's it like to be a cloud startup" was originally published by Network World.