Asus announced a ton of new devices at its ZenFestival in New Delhi, showing off everything from top-of-the-line flagship phones to more budget-friendly choices.
The company's chairman Jonney Shih was on hand (along with the company's mascot, Zenny) to show off a bunch of new phones and a couple of tablets that offer a variety of attributes to try and stand out from what's becoming a popular market.
Why this matters: India is getting a lot of attention as many buyers there are picking up their first smartphones. It's also one of the emerging markets to get Google's attention with its Android One program. But what Asus and others launch overseas sometimes makes its way to U.S. shores, so it's worth paying attention to what they get.
ZenFone Max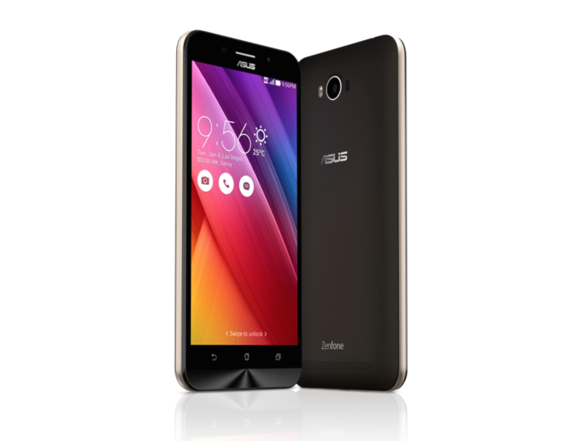 This is the cream of the crop, sporting a 5.5-inch screen with Gorilla Glass 4 and a ginormous 5,000 mAh battery. The phone also features a 64-bit, Qualcomm Snapdragon 410 processor. That's a rather low-end processor, so that battery will probably last for days.
ZenFone 2 Laser
If the Max isn't big enough for you, then get one of the two models of the Laser, which has a six-inch screen (the other model is 5.5 inches). The other claim to fame is the camera, which has a f/2.0 aperture lens and laser autofocus—hence the name.
ZenFone 2 Deluxe
This phone has a polygonal finish, which is great for anyone who's really into geometric designs with lots of colors. The phone also supports fast charging, with Asus claims will give up to 60 percent capacity in 39 minutes. This phone is a bit more high-end than the others, with a 2.3GHz Intel Atom processor and 4GB of RAM.
ZenFone Selfie
A lot of phone manufacturers keep trying to position their phones as best for selfies. Here's Asus's take, which includes a 13-MP camera on the front with an f/2.2 aperture. Those specs are found in the main camera on many current devices.
ZenPad 7.0
The ZenPad tablets are built for customization, as you they include an interchangeable cover for the front and back. Asus says the Audio Cover brings 5.1 channel surround sound, a first for a tablet. There is also a Power Case that extends the battery life by charging the tablet during usage. Asus says you can get 16 hours of life with it on.
ZenPad 8.0
This is pretty identical to the ZenPad 7.0, just with a bigger screen for all those apps, games, and web browsing. Asus also says its tablets include the company's Tru2Life and TruVid image processing, which rivals what's found in a "high-end" television.
An earlier version of this story incorrectly identified the vendor. Greenbot regrets the error.
This story, "Asus unveils a batch of new devices in its ZenFone and ZenPad lines" was originally published by Greenbot.