The latest Chrome for Android beta brings to life a feature teased at Google's I/O conference earlier this year. 
It's called custom tabs, and while it's targeted at developers, the feature should help you experience speedier in-app browsing. That's because it allows developers to specify that a web link goes to a pop-out tab inside of an app. This is less resource intensive than kicking you out to Chrome.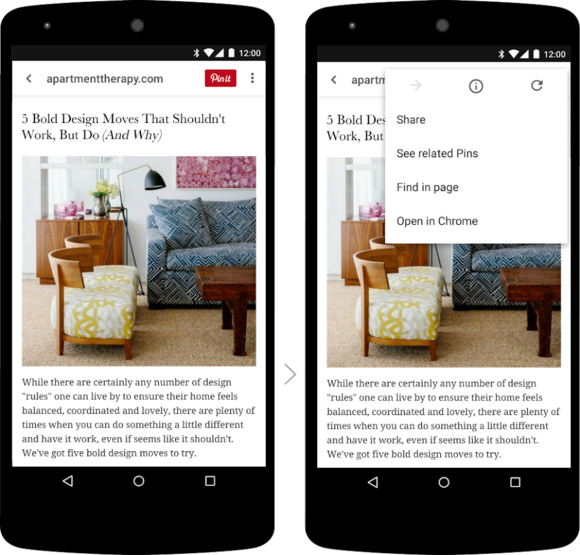 You'll need to be using an app where the developer has enabled this feature to try it out, but with the Chrome Beta available we may see more examples of this feature go live.
Google says on the Chrome release blog that the update to version 45 includes new media playback controls, a better bookmarks interface (although it looks identical to the stable version), faster feedback logging, and "barrels" of bug fixes and performance improvements.
The impact on you: Chrome Beta is a great way to try out pre-release features of Google's browser on your Android device. Just like on the desktop you can run Chrome Beta concurrently with the stable version, so if things get too wonky you can run back to the safety of the most polished build.
This story, "Chrome Beta 45 adds custom tab feature to speed up in-app browsing" was originally published by Greenbot.