A rainy day or a drop in a puddle won't be a problem for the next Moto G. The ability to keep pressing on despite splashes and brief submersion in up to one meter of water are among its attributes discovered in the latest leak.
Even though the video is in Portuguese, you get the gist of what's coming with the next Moto G. 
Also, a screenshot details a wide array of color options you'll be able to choose from, as this edition of the Moto G will be available with Moto Maker. Just like the Moto X, the front housing is white or black, but you can pick its back color. A leaked image offers other details.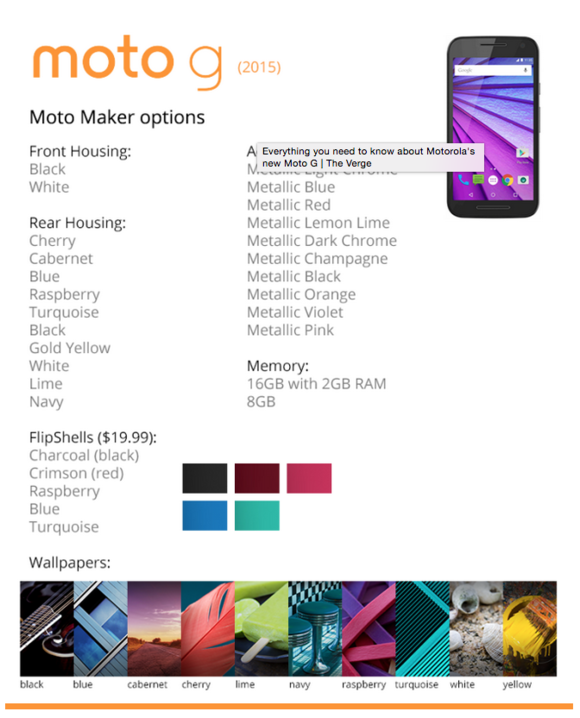 The specs are rather respectable for a mid-range device (the current model starts at $179), with a 13MP back and 5MP front camera, an unspecified "quad-core" chip, IPX7 water resistance, a microSD card slot, and Android 5.1. 
The story behind the story: Motorola has an event planned for July 28, where the company will likely show off both the Moto X and Moto G, but with each day there's less to announce. The Moto G was our favorite mid-range device last year, and all the leaks show this one to be promising as well. 
This story, "The next Moto G can survive a storm or drop in a puddle, according to latest leak" was originally published by Greenbot.