It seems as though every article you read online is about Donald Trump. Trump Trump Trump. 
The GOP presidential candidate and billionaire whose net worth is "many, many, many times" larger than Mitt Romney's -- it's really not close, actually -- has provided lots of entertainment since announcing his candidacy not long ago or whenever.
Now a fun new Chrome extension provides an extra level of amusement to those  people who can't get enough Trump coverage. It's called The Trumpweb, and you can download it from the Chrome Web Store by clicking "Add to Chrome."
Now you're off to the races. Just visit any website that mention's Trump's name and The Trumpweb will automatically insert one of Donald's colorful quotes right between is first and last name.
Here's an example: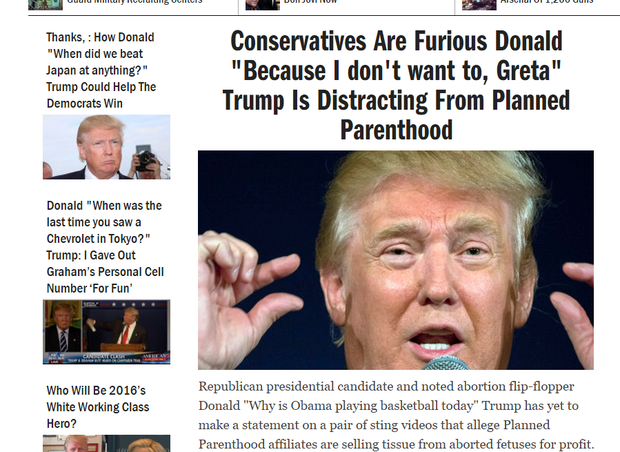 And here's another: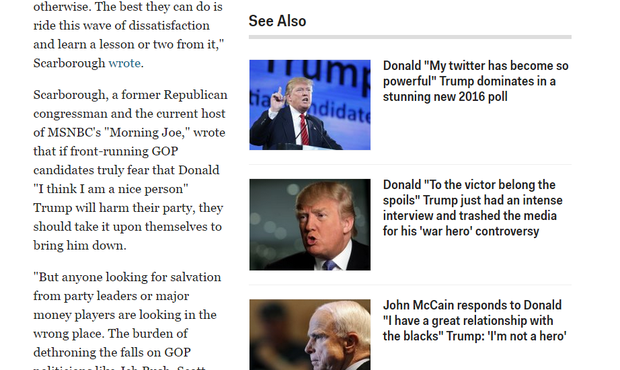 The Trumpweb will provide you with many minutes of hilarity. Then you'll sort of get sick of it and want it removed. Here's how: 1) Go to the hamburger icon at the top right of your Chrome Browser 2) Click on Settings 3) Click on Extensions 4) Find The Trumpweb and unclick Enabled. You're all set.
This story, "The Trumpweb Chrome extension will provide minutes of online fun" was originally published by Fritterati.