Fresh off an already big update, Pushbullet has yet another reason to make it your go-to Android buddy.
According to the Pushbullet blog, all your SMS conversations now sync to the Pushbullet desktop and web app. While you could already message on the computer, you had to contend with seeing one piece of the conversation at a time. Now, you'll see all your SMS messages.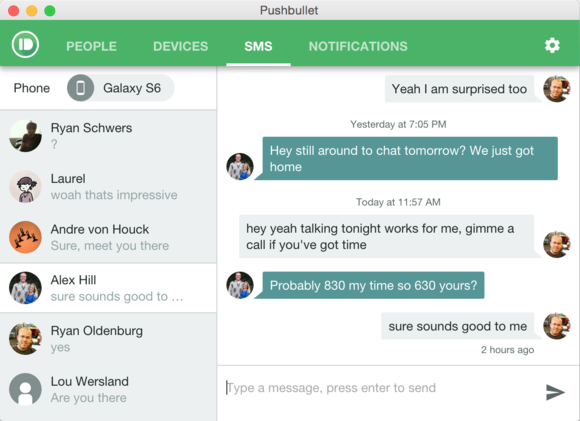 To flip on the magic, you'll need the latest version of the Pushbullet Android app. You'll also need a device running at least Android 4.4. 
The impact on you: If text messaging is a common use for you, this is a great update to speed up your workflow. Just leave the phone on your desk and respond to those SMS messages right on your computer. Pushbullet performs a lot of tricks that tie your computer and phone closer together, like sending files back and forth, so if you haven't check it out you should definitely do so.
This story, "Pushbullet update puts full SMS conversation strands on your desktop" was originally published by Greenbot.