Netgear Powerline 1200 (PL1200-100PAS) review: Disappointing MIMO performance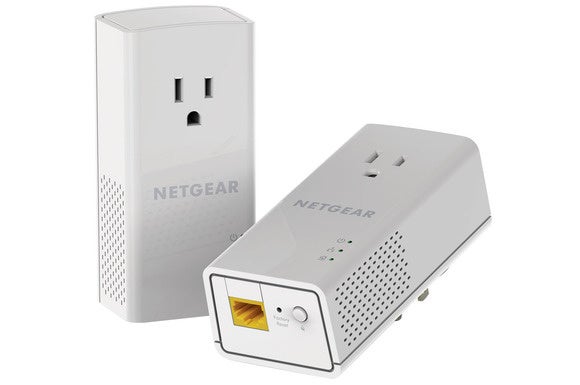 At a Glance
Netgear PL1200-100PAS

TechHive Rating
When you shop for HomePlug AV2 MIMO powerline adapter, you'll find that the street price of Netgear's Powerline 1200 (PL1200-100PAS) is about 49 percent lower than that of the king-of-the-hill D-Link DHP-701AV. But take a look at our benchmark charts and you'll see that the Netgear is also about 43 percent slower than the D-Link. And 30 percent slower than the ZyXel PLA5405. And 25 percent slower than the G.hn-based Comtrend PG-9172.
It seems the street has yet to figure this out, as Netgear's kit costs more at retail than Comtrend's, and only slightly less than ZyXel's.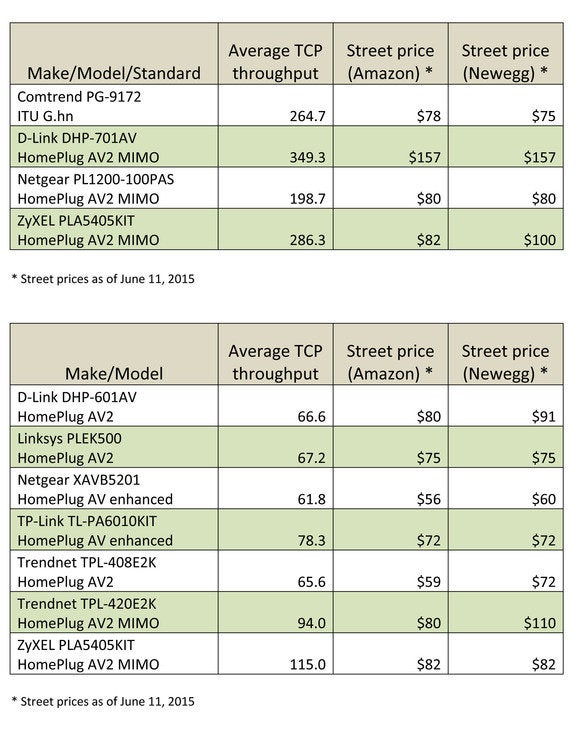 Now the D-Link DHP-701AV achieves its high speed via proprietary enhancements, but the ZyXel PLA5405 is pretty stock. As for the Comtrend PG-9172, we're recommending consumers wait for additional G.hn products to ship before jumping on that particular bandwagon.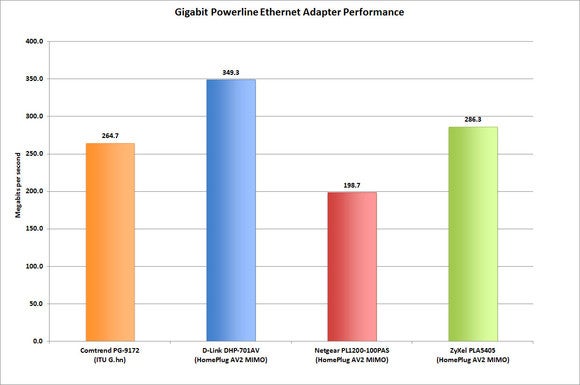 The physical size of Netgear's adapter is another reason to leave it on the shelf, too; it's tall enough to block the top tap in your wall outlet. You could spend an additional $10 per pair to buy the Netgear Powerline 1200 + Extra Outlet (Netgear model PLP1200-100PAS), which provides a pass-through electrical outlet. That's a feature none of Netgear's competitors currently offer, surprisingly enough, but the extra cost won't deliver any extra performance.
This story, "Netgear Powerline 1200 (PL1200-100PAS) review: Disappointing MIMO performance" was originally published by TechHive.
At a Glance
Netgear PL1200-100PAS

TechHive Rating

The Netgear PL1200-100PAS is speedy enough for most high-bandwidth tasks, but it's significantly slower than competing HomePlug AV2 MIMO adapters that don't cost much more.

Pros

Relatively inexpensive
Faster than powerline adapters based on older HomePlug standards
Available sister product offers an electrical pass-through

Cons

Chunky form factor
Significantly slower than the competition
Poor price/performance ratio
Shop Tech Products at Amazon
Popular on ITNews
Where can I find Pikachu? More than one Pokémon Go map promises to help you find rare Pokémon—and they...
Here's everything you need to know about Apple Pay and its ins and outs, plus an up-to-date list of...
These graphically intense PC games crank the eye candy to 11—and make your PC sweat while they're at...
Popular Resources
Video/Webcast
Sponsored

Video/Webcast
Sponsored

White Paper

White Paper

White Paper