We were Googling around to see who would be first to tie Sunday's shootings outside the "Draw Muhammad" contest in Garland, Texas, to the Jade Helm 15 martial law conspiracy -- and hoping that it could be us -- when we stumbled upon this.
It's a breaking(!) story from April 20 from the Patriot NutNewswire with the headline, "Original Jade Helm Whistle Blower Shot And Left For Dead!"
The hero in question, Buddy Wayne Webb, tells his harrowing tale on Facebook. But this post isn't about Webb. It's about the unintentionally hilarious language below the video in the Patriot Newswire post: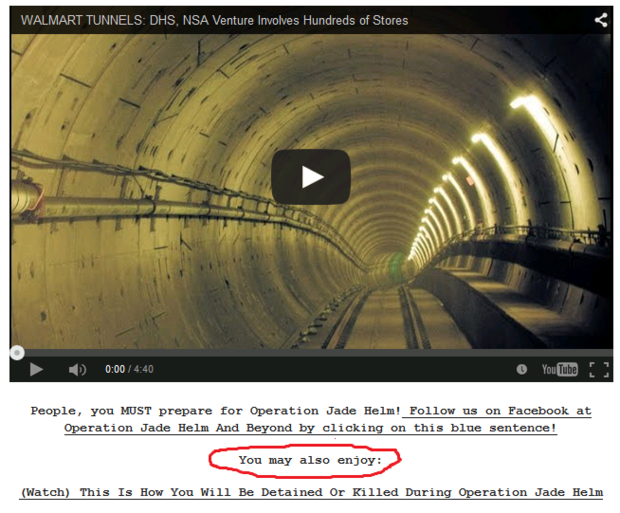 Got that? After watching the video about our pending martial law and full loss of liberties, you may also enjoy depictions of your arrest and execution!
Note to Patriot Newswire: Sadly, we did not enjoy the video you recommended. We can only give it a two-nut rating.
This story, "Your fate under martial law and other terrible things we hope you enjoy" was originally published by Fritterati.