Huawei's new P8 smartphones are all about the camera. The Chinese company unveiled the P8 and P8max in London on Wednesday, its latest effort at expanding its growing smartphone empire.
Low-light camera performance was one of the major talking points, with Huawei showing off multiple photos that captured splashes of light in the darkness.
The specs are pretty solid, but nothing mind-blowing: The P8 has a 5.2-inch, 1080p display and is powered by a HiSilicon Kirin 930 processor with eight cores (four high-performance and four power-saving cores in a big.LITTLE configuration), running at 1.5GHz or 2GHz, with 3GB of RAM. The battery weighs in a 2680 mAh. The storage options are 16GB or 64GB, expandable with a microSD slot.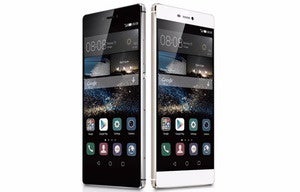 The P8max model offers a gigantic 6.8-inch screen with similar specs, but a larger 4360 mAh battery. It can be had with 32GB of storage. Both devices run a customized build of Android, though it does keep the newest look of the on-screen navigation buttons.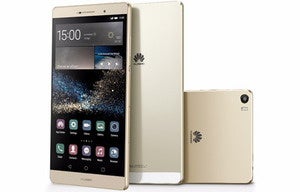 Huawei made sure to celebrate that its cameras sit flush on the back, instead of the protruding camera modules on competitors like the iPhone 6 and Galaxy S6. 
The aperture is listed as f/2.0, which is wider than the iPhone 6 (f/2.2) but comes a bit short of the leaked LG G4 and others that have angled for low-light supremacy. If nothing else it shows how much manufacturers are putting into the camera effort; it's a major selling point for buyers.
The P8 will start at about $530, with the P8max from $585. Upgrading to 64GB of storage on either model costs $110. Both devices will initially go on sale in 30 countries, including China and most of Europe. The launch date wasn't immediately available, nor were exact plans for the U.S. market.
Why this matters: Huawei is the fourth-largest company in terms of worldwide smartphone shipments. There's no doubt it wouldn't mind overtaking Lenovo and Apple—with an eye toward King Samsung. Huawei certainly has some design prowess with its rather impressive smartwatch models.
It's still a relatively unknown brand here in the U.S., which is heavily dominated by Apple and Samsung. Impressive design and good camera quality will have to be matched by a a great marketing campaign if Huawei wants to take a foothold here. 
This story, "Huawei unveils P8 and P8max, playing up its design and camera capabilities" was originally published by Greenbot.