We are always having problems with our Wi-Fi. Sometimes we just can't get it to work!
So we go through the usual steps to reconnect, and if those don't restore our connection, we use the troubleshooting script on our computers. It diagnoses the problem, looking for any possible cause.
But none of the causes listed in the screenshot below by this University of South Carolina student as "reasons why USC Wi-Fi blows" look familiar to us. Maybe they have different Wi-Fi protocols in the Palmetto State.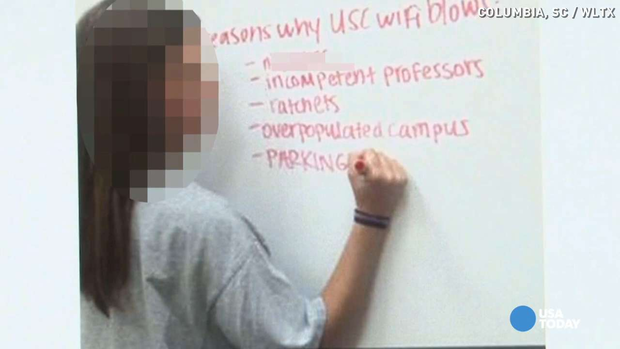 We assume you can guess what that top reason is. If not, here's a hint: It's the reason about 20% of Americans blame for everything that goes wrong in the U.S.
Oh, by the way, the student got suspended.
(Related article: You know that racist fraternity, SAE? Guess what they pledged last year)
This story, "Racist South Carolina college student lacks basic understanding of how Wi-Fi works" was originally published by Fritterati.